With Instructor Josh Shirt
If you want to improve in all aspects of your music making, take DJ lessons.
On the surface, DJing may look like someone simply playing songs, but actually, there is so much more to it!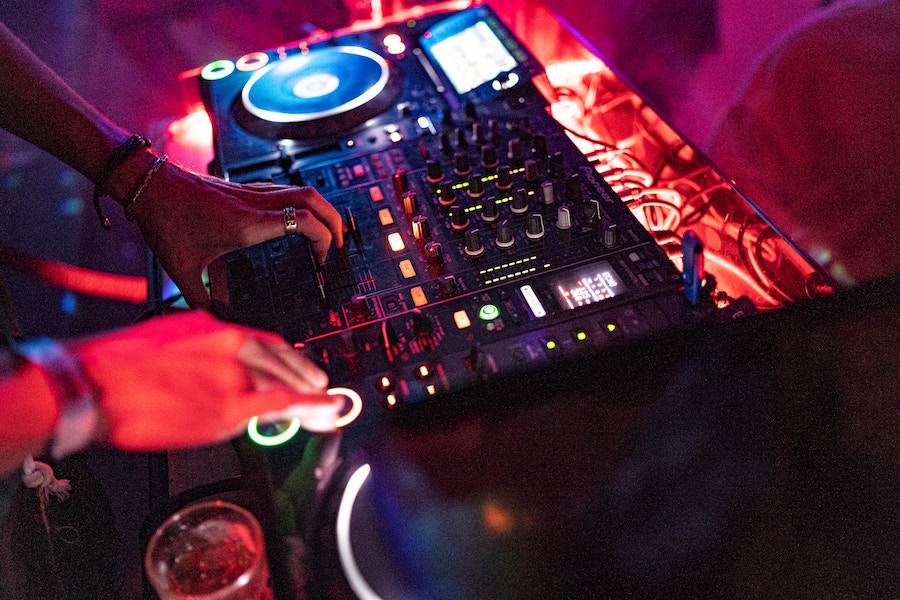 Why Learn How to DJ?
The DJ turntable is a versatile musicians' tool. As such, It has rightly been acknowledged as a musical instrument in the UK where high school pupils can now take an official qualification in DJing.
When you take beginner DJ lessons, you'll focus on counting beats and bars and you'll gain an understanding of time signatures; these are vital aspects of music that underpin almost every genre.
Next, your brain will listen to two songs at once as you learn to match the tempo of the next song to the one that's currently playing. This skill, called beat matching, can develop higher functioning in the areas of the brain involved in rhythm perception and creation, and it can make you more technically adept with any musical instrument you play (or want to play).
Song Arrangement
When DJing, you'll learn about song arrangement in order to take listeners on an exciting musical journey. You'll listen to how the musical energy in a track rises and falls, and notice its correlation to the song's beats, bars and measures.
Going to the next level, you'll learn about musical key in order to blend different songs into one unified composition; a skill that will see you create your own impressive DJ mixes using harmonic mixing. You'll also use a sampler with drum pads to create sample-based music compositions as well as remixes and "mash ups" that make musical sense.
The Basics of Sound Engineering
Technically, you'll learn the basic skills of sound engineering through use of the DJ mixer, including:
How to find your way around a sound mixing console (knowledge that can be expanded to see you engineer live music shows and record music in a studio environment.)
How to tonally balance a mix using a 3-band equalizer (training your ear to listen and recognize technical aspects of well produced music when creating a seamless DJ mix.)
How to avoid common pitfalls of playing and recording music (including phasing and clipping.)
DJ Josh Shirt
Josh Shirt is a mastering engineer, music producer, and recording artist teaching DJing in Fort Collins, Colorado. He is a friendly, open-minded, and patient teacher who listens to his students' interests and develops their passions.
He hosted a long-running dance music show on Kiss FM, Portugal where he produced genre-defying electronic music and indie rock and roll DJ mixes.
He was an in demand DJ in his home city (Sheffield, UK) where he played over 85 parties in two years and hosted his own club nights. In recent years he's played at the gigantic EGG nightclub in London and now brings his talents to his new home – Northern Colorado.
Almost everything I now do in my own music career has been firmly underpinned by my passion for DJing, and many of the skills I learnt in pursuit of the perfect DJ mix.

– Josh Shirt, DJ, Music Producer and Sound Engineer
Lessons are given using Serato DJ software and a Pioneer DDJ-SB2 DJ Controller which is provided for lessons. Students are welcome to use their own equipment. Note: If you have vinyl turntables, Josh is also a skilled vinyl DJ and can also teach cueing, beat matching and mixing music using vinyl decks!
DJ Lessons are $50 per hour, in person (we travel to you) in Fort Collins, Northern Colorado near to Loveland, Greeley, Longmont, Boulder, Wellington, Windsor, Timnath, Laporte and Denver.
---
Some Remarkable DJs & Turntablists
Jeff Mills is a master at blending 3 or 4 vinyl records simultaneously to create new electronic music on the fly. A beat matching and mixing skill akin to spinning many plates!
Here's DJ QBert playing the turntables at the DMC, making new music from just the movement of his hands.